Let's create ONE holistic health together!
The HealthTech Innovation Program calls upon researchers, young professionals, students and startups to develop new approaches or to apply existing solutions in order to build a sustainable & digital healthcare together.
Collaborate with two of the most innovative healthcare companies in Bayer & Gerresheimer to improve people's health and lives.
By delivering collaboration programs, prize money and exclusive events we would like to uplift your idea, solution or startup into the right direction. Check out our challenges and join now to create a brighter, healthier & ONE holistic future of health!
€ 10.000
prize pool & invaluable opportunities
August 27, 2023
deadline to submit
Free participation
for startups, students, researchers & professionals
Timeline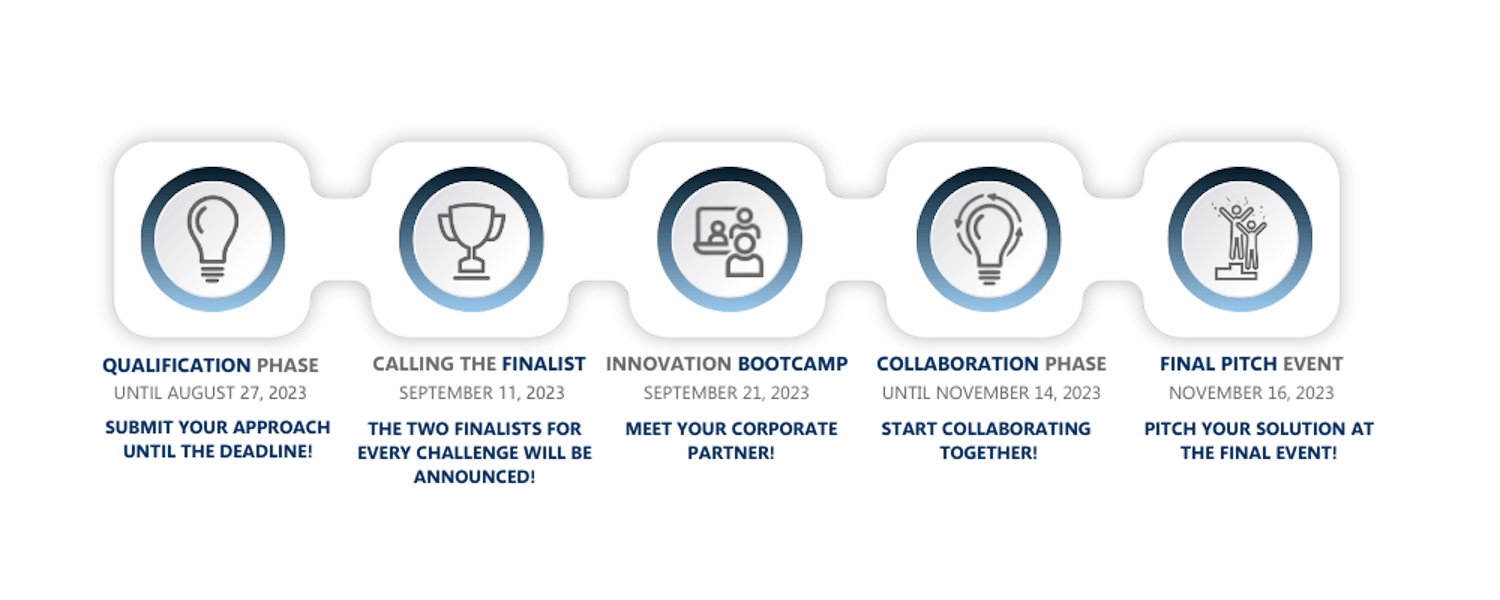 Rewards

FAQ
In our FAQ you can find the most important questions at a glance.
How does the challenge process look like and why?
Is there any criteria on who can participate?
How mature must the approach be?
For everyone who is developing a totally new solution concept:
Is my participation binding?
What happens after the first deadline?
Questions or looking for team members?
How to create an account on our platform and how to set it up?
How to participate in a challenge and submit my idea?
© 2018-2023 ekipa GmbH. All rights reserved.