Future Retail: Innovative Customer Journey

Future Retail: Innovative Customer Journey
Tired of waiting in line? Then this challenge is for you! Get ready to revolutionize the check-in & check-out experience within a holistic store concept and create seamless shopping encounters.
Explore how Rossmann can enhance the user experience while outsmarting demographic change and the shortage of skilled workers – join us in shaping the future of retail!
#FutureCheckout #CustomerJourney #RetailInnovation #InnovativeRetail #SeamlessShopping
EUR 3,000 prize pool + versatile collaboration models

Sep 27, 2023, 9:59:00 PM

Open to students, researchers, industry experts as well as startups & companies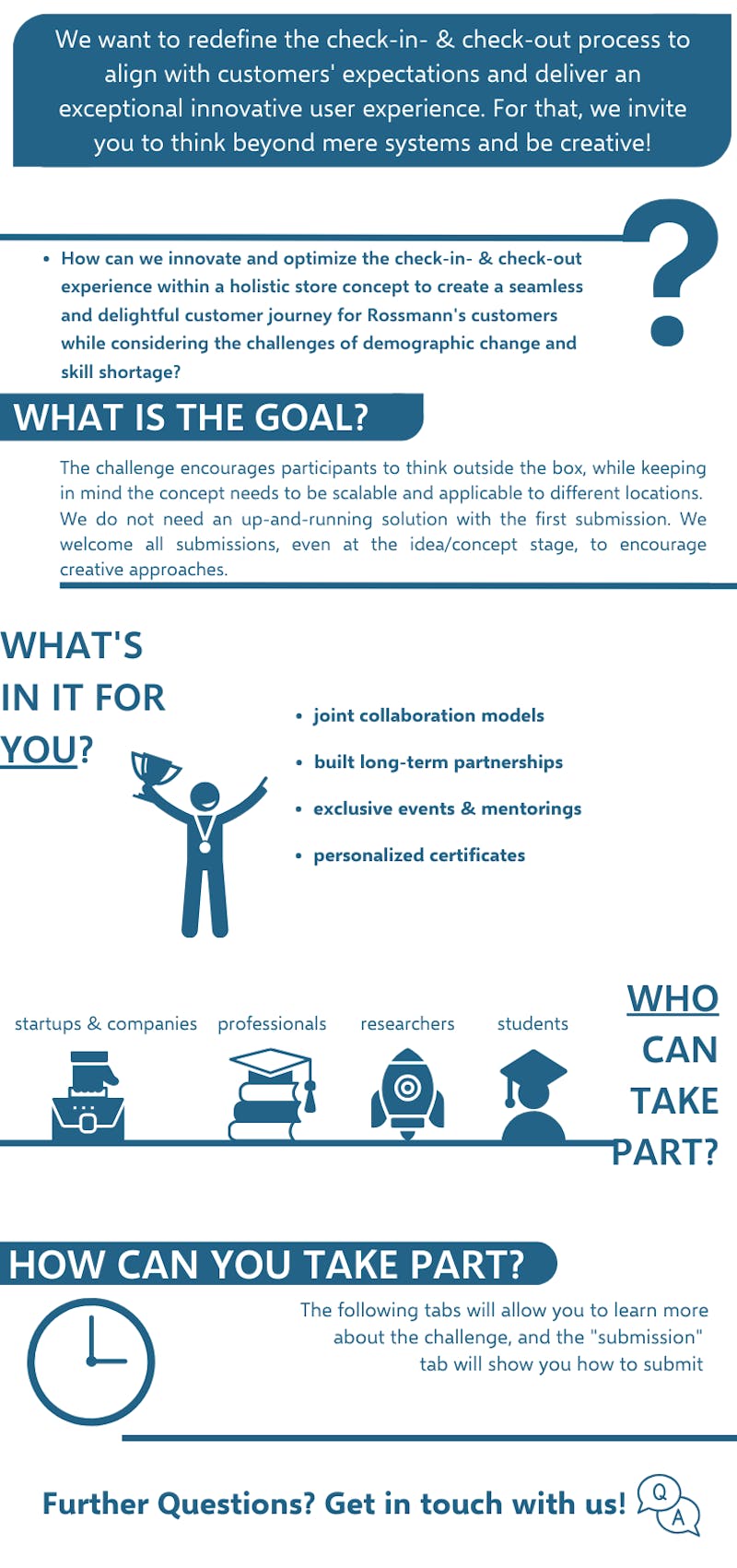 © 2018-2023 ekipa GmbH. All rights reserved.