Enabling Cancer Therapy at Home
Ended Monday, August 28, 2023

Enabling Cancer Therapy at Home
Join Gerresheimer's challenge to extend the healthcare value chain and provide cancer patients with the best possible therapy at home. Create or apply digital services and solutions that enhance home care for cancer patients, addressing the unmet needs of stakeholders from the complex healthcare system.
#DecentralizedTherapy #CancerHomeCare #PatientEmpowerment
EUR 5,000 prize pool + joint pilot project + potential partnership, investment or business building

Aug 27, 2023, 9:59:59 PM

International - open to participants from all over the world
Here is a brief overview on the content and what to expect when joining the challenge. Further, more detailed information can be found in the following tabs.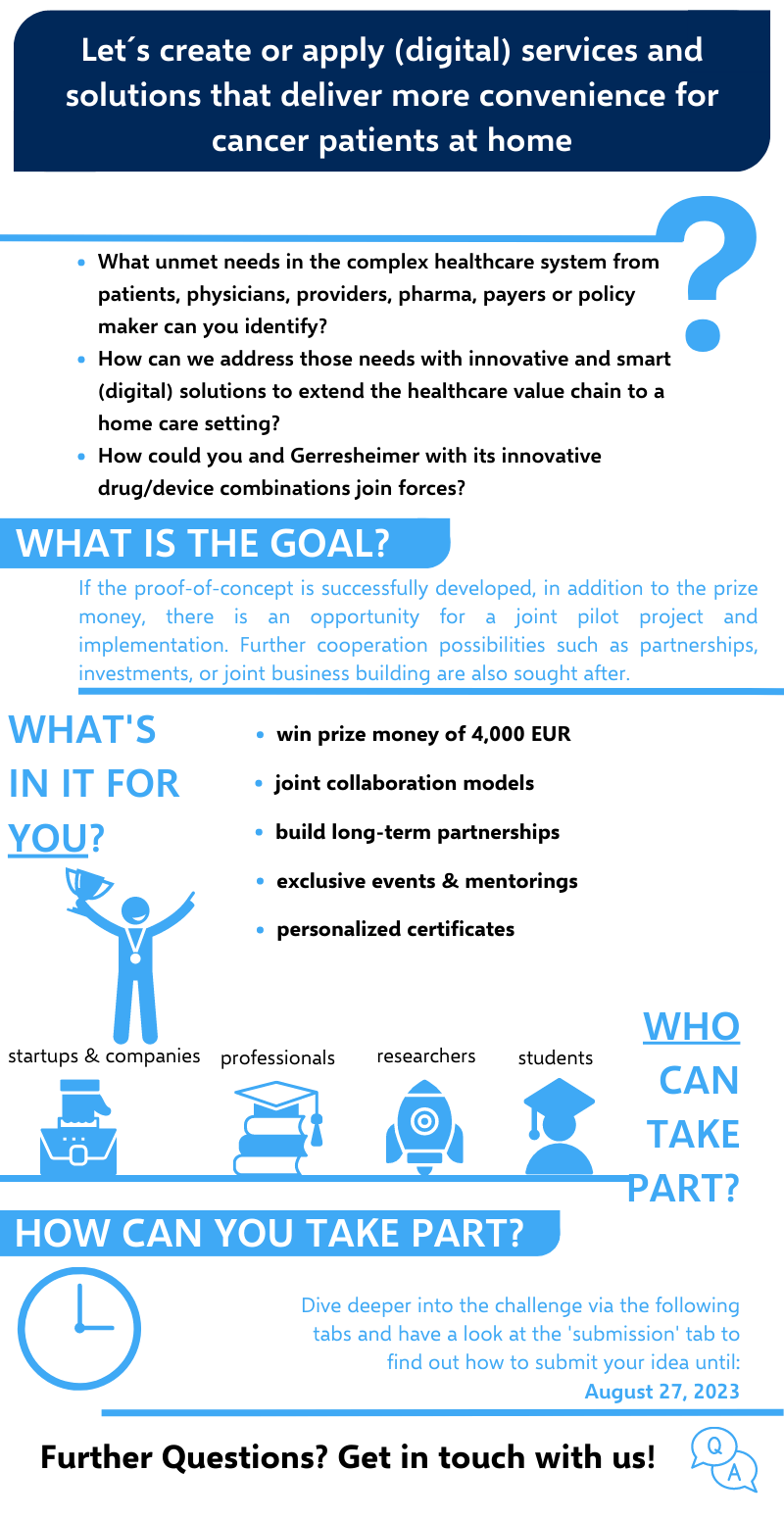 Join one of our weekly Q&A calls (Tuesdays: 11:00AM CEST and Thursdays: 05:00PM CEST)
Send us an e-mail with your questions to: projects@ekipa.de
Subject: HealthTech Innovation Program
Want to share the challenge?
Download our pdf version of the OnePager here: HealthTech Innovation Program One Pager - Gerresheimer Challenge
© 2018-2023 ekipa GmbH. All rights reserved.