Sustainable Facade Systems

Sustainable Facade Systems
As the world faces pressing climate concerns, sustainable construction takes center stage. Be part and co-create groundbreaking innovations for facade fastening systems with Würth. Tackle the problem of thermal bridges through new materials/ methods or build circular approaches that help to reuse deconstructed panels/ cladding/ sub-constructions.
#SmartFastening #EngineeringInnovation #AdvancedFacadeFastening #FacadeConstructionSystems
potential collaboration or bonus payment + prize pool

Dec 19, 2023, 10:59:59 PM

If you have questions, feel free to join our Q&A calls
Here is a brief overview of the content and what to expect when joining the challenge. Further, more detailed information can be found in the following tabs.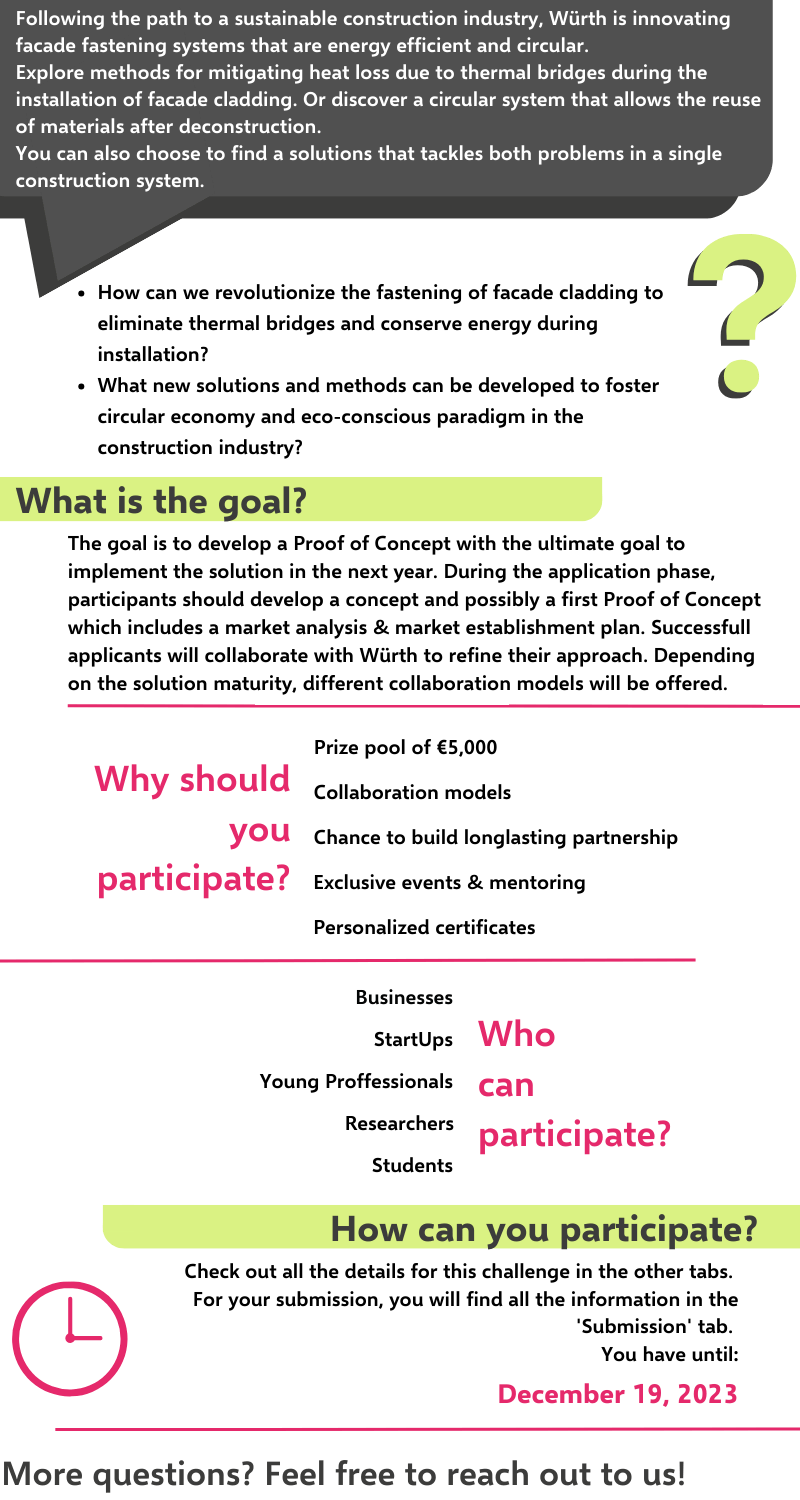 Want to share the challenge?
Download our pdf version of the OnePager here
Do you have any question about the challenge or your participation?
Join our weekly Q&A Calls in which our project team will answer all your questions, every Tuesday from 4:30-5:00 pm. Click here to register.
© 2018-2023 ekipa GmbH. All rights reserved.