Discover new Systems for the preservation of certified natural and organic cosmetics

Discover new Systems for the preservation of certified natural and organic cosmetics
With increasing safety concerns regarding the use of preservatives in personal care products, the demand for preservative-free, natural alternatives is growing. As a renowned natural & organic cosmetics manufacturer, Weleda is looking for novel and safe preservation-systems to allow stabilization of their water-based formulations while still being classified in terms of certification and recognized by customers as natural.

#naturalcosmetics #multifunctionalingredients #alternativepreservation
EUR 5,000 per Challenge + funding and collaboration programs + joint publication | For more see Tab "Rewards"

Feb 5, 2023, 10:59:59 PM

1 to 9 persons
This challenge is part of the Future Materials Innovation Program - click here to see all the programs challenges.
Here is a brief overview on the content and what to expect when joining the challenge. Further, more detailed information can be found in the following tabs.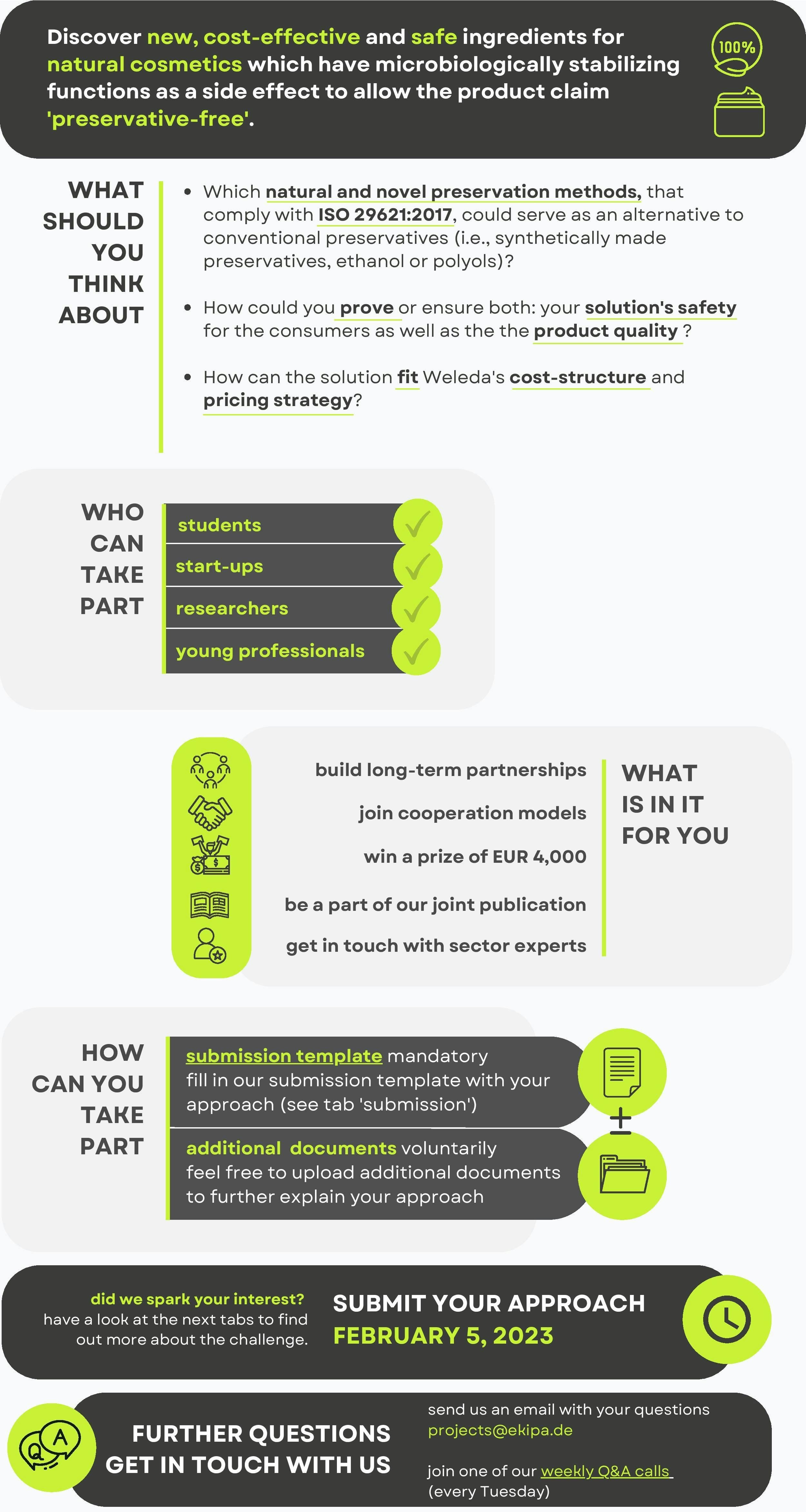 Want to share the challenge?
Download our pdf version of the OnePager here: Future Materials One Pager - Weleda Challenge
Do you have any question about the challenge or your participation?
Join our weekly Q&A Calls in which our project team will answer all your questions, every Tuesday from 4:30-5:00 pm. Click here to register.
© 2018-2022 ekipa GmbH. All rights reserved.