Future of efficient Bio-PE

Future of efficient Bio-PE
Currently, Essity's packaging is made from post-consumer recycled material (PCR) and partly from bio-polyethylene. However, bio-PE is currently still very cost-intensive and scarce in procurement. Therefore, this challenge is looking for alternative feedstock or materials for the bio-PE share, which are sustainable, recyclable and industrially feasible.
#flexiblePEsolutions #BiofeedstockforPE
EUR 5,000 per Challenge + funding and collaboration programs + joint publication | For more see Tab "Rewards"

Feb 5, 2023, 10:59:59 PM

1 to 9 persons

International - open to participants from all over the world
This challenge is part of the Future Materials Innovation Program - click here to see all the programs challenges.
Here is a brief overview on the content and what to expect when joining the challenge. Further, more detailed information can be found in the following tabs.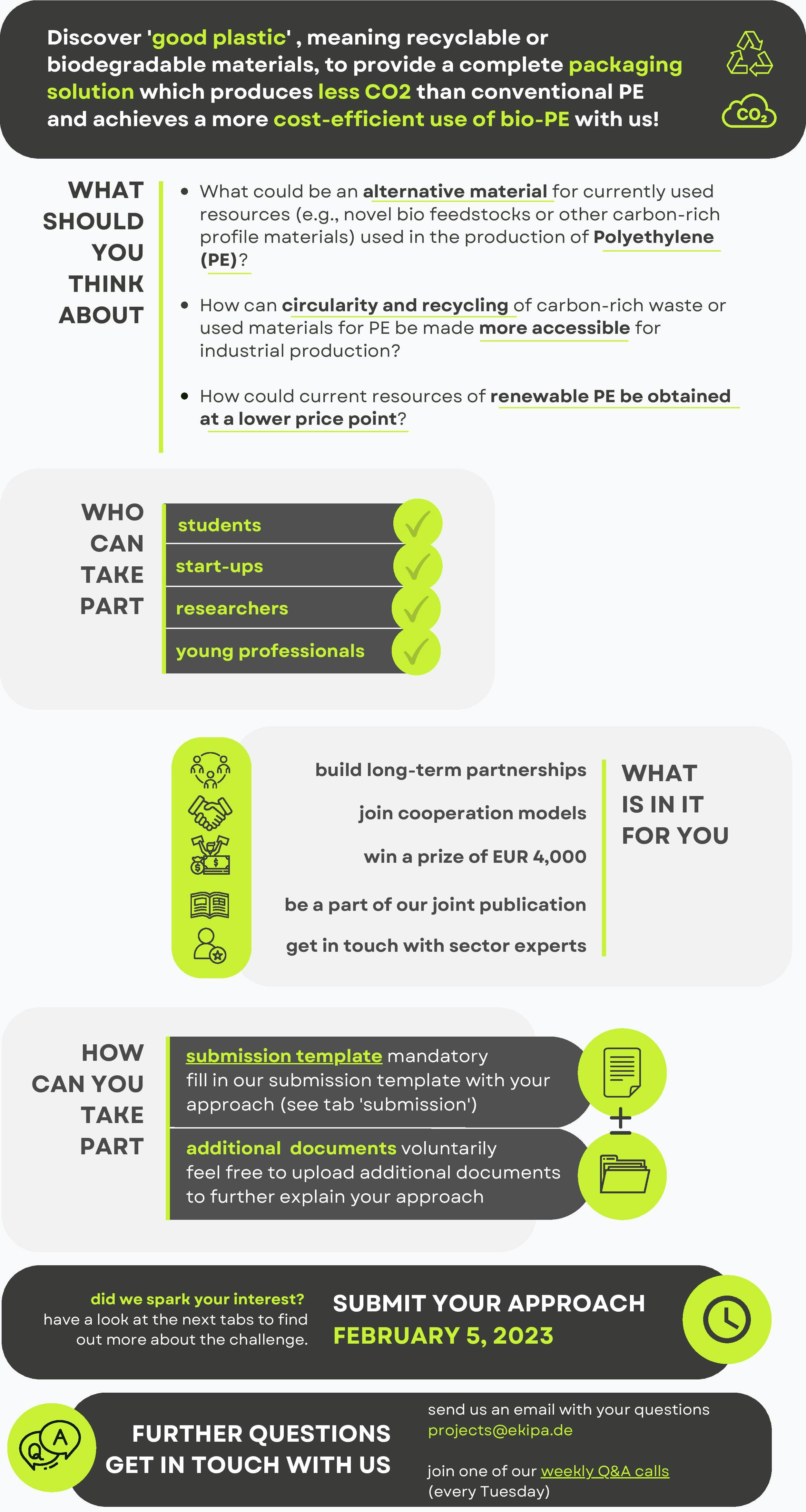 Want to share the challenge?
Download our pdf version of the OnePager here: Future Materials One Pager - Essity Challenge
Do you have any question about the challenge or your participation?
Join our weekly Q&A Calls in which our project team will answer all your questions, every Tuesday from 4:30-5:00 pm. Click here to register.
© 2018-2022 ekipa GmbH. All rights reserved.