Omnichannel in Banking: Enhanced Customer Experience Across All Channels
Ended Monday, July 31, 2023

Omnichannel in Banking: Enhanced Customer Experience Across All Channels
The banking industry has undergone significant changes due to digital technologies and changing customer expectations, making a seamless and consistent experience across multiple channels essential. Santander is aiming to optimize the customer journey by transitioning to an omnichannel strategy. Join the challenge to revolutionize the future of banking interaction together with Santander!
#CustomerExperience #OmnichannelStrategy #DataAnalytics
Congratulations to CognitX & Azron!

EUR 5,000 prize pool + collaboration after the challenge

🇩🇪 The solutions should be explicitly tailored to the special requirements of the german market.
Here is a brief overview on the content and what to expect when joining the challenge. Further, more detailed information can be found in the following tabs.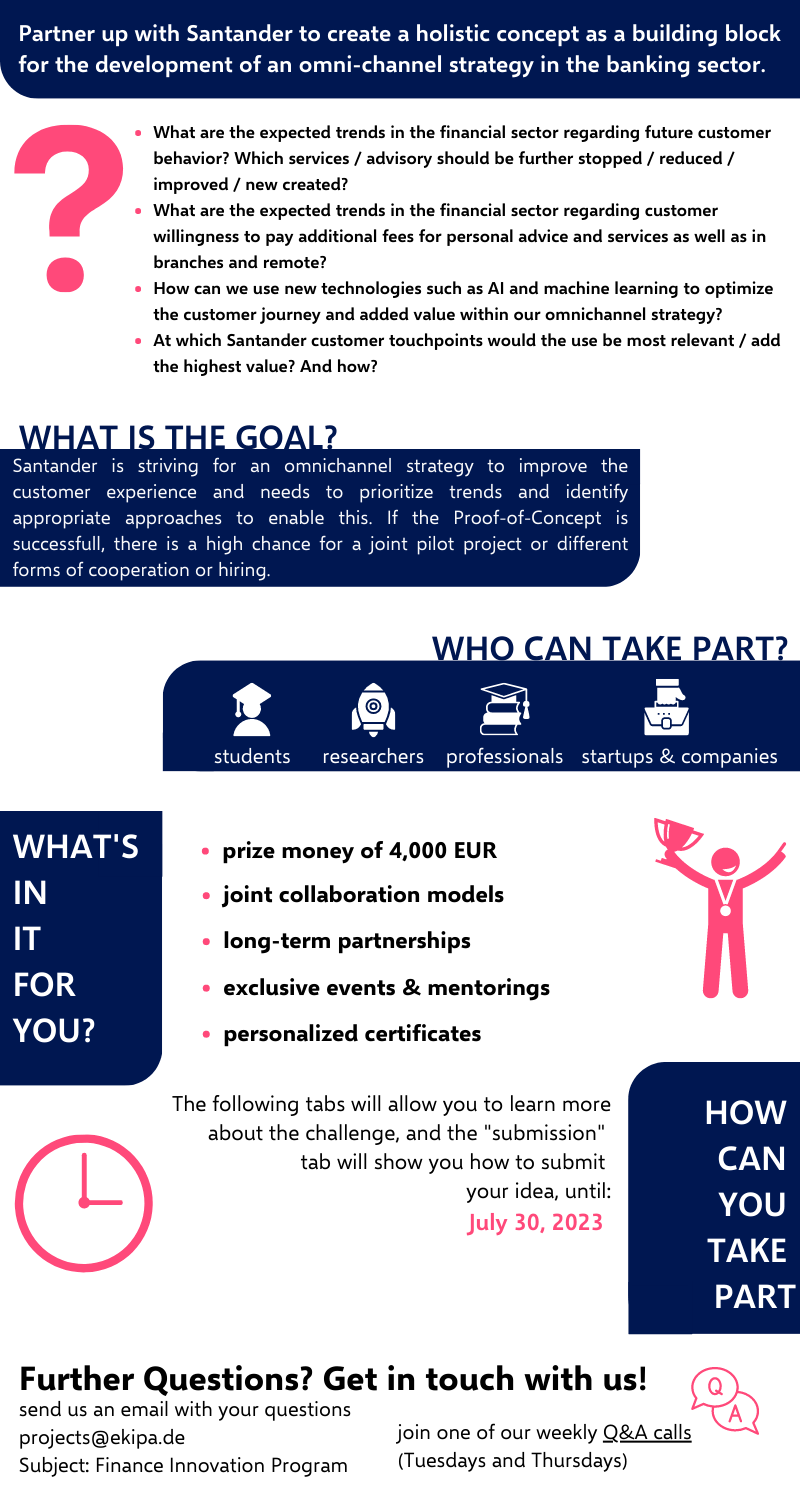 © 2018-2023 ekipa GmbH. All rights reserved.