Accelerate Impact Investing with Blockchain-based dApps
Ended Monday, July 31, 2023

Accelerate Impact Investing with Blockchain-based dApps
Join our challenge to develop a user-friendly dApp that enables investors to discover, invest in, and trade sustainable assets while ensuring transparency and accountability. Partner with LBBW and leverage the SWIAT-platform to create a novel offering that addresses the growing demand for impactful investing.
#impactinvestment #dApp #blockchain
Congratulations to 51nodes & Blocksquare!

EUR 5,000 prize pool + partnering or potential investment after the challenge

Open to startups & companies, students, researchers or experts that can imagine building a new venture.
Here is a brief overview on the content and what to expect when joining the challenge. Further, more detailed information can be found in the following tabs.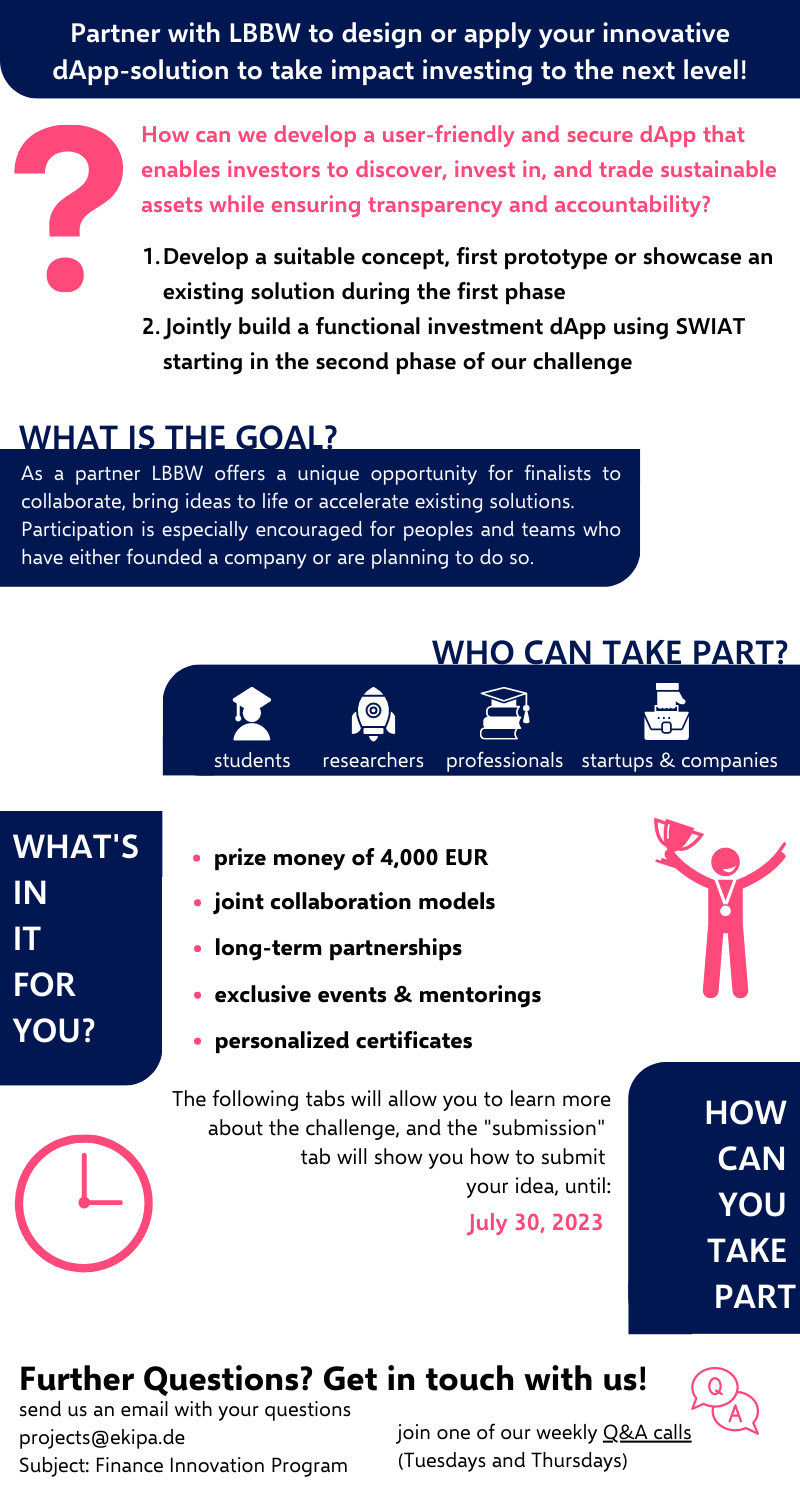 © 2018-2023 ekipa GmbH. All rights reserved.