Innovating customer experience for long-term financial contracts
Ended Monday, July 31, 2023

Innovating customer experience for long-term financial contracts
Building societies offer their customers long-term financial services such as Home-loan-savings or mortgage contracts. However, the relationship with customers often weakens over time. BHW is therefore looking for solutions to build more resilient structures and create closer, lasting relationships with customers so that they can remain a reliable partner throughout many years.
#InnovateFinance #CustomerEngagement #FinancialRelationships
Congratulations to Modulr Design & Unicorn Makers!

EUR 5,000 prize pool + collaboration after the challenge

🇩🇪 The solutions should be explicitly tailored to the special requirements of the german market.
Here is a brief overview on the content and what to expect when joining the challenge. Further, more detailed information can be found in the following tabs.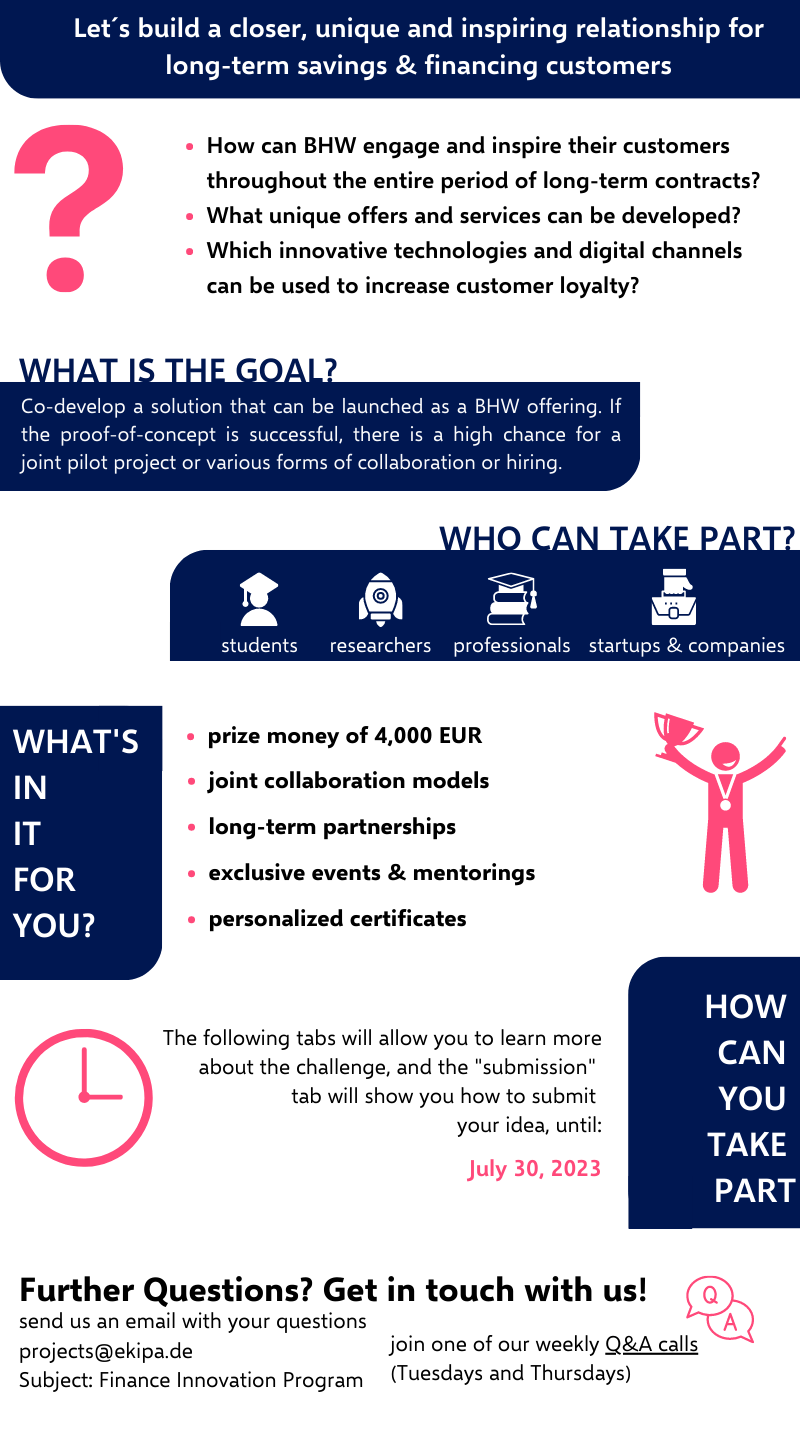 © 2018-2023 ekipa GmbH. All rights reserved.