A personalized pension guide with AI
Ended Monday, August 28, 2023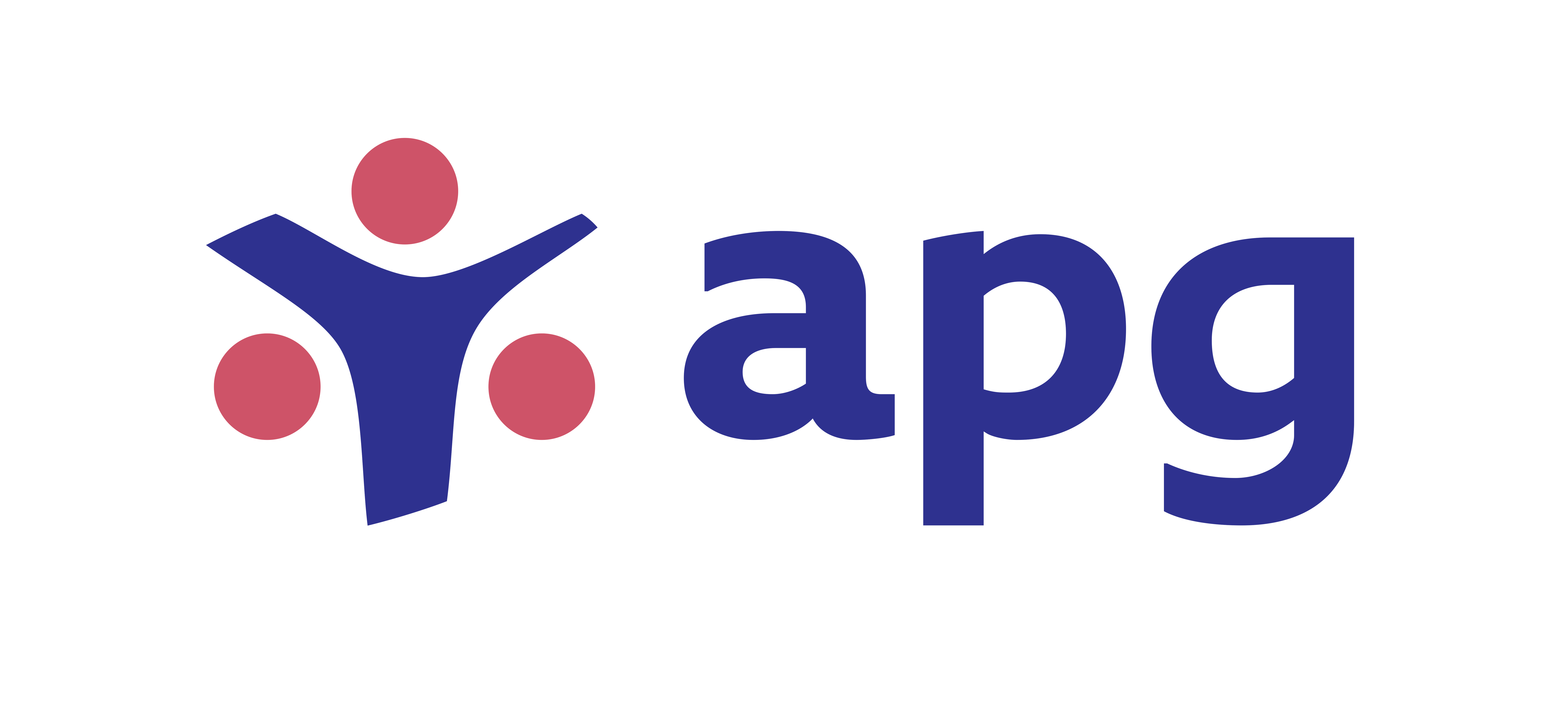 A personalized pension guide with AI
Have you ever felt overwhelmed, confused or bored by the pension system, your pension scheme, or entitlements?
Join APG, a leading pension provider in the Netherlands, in exploring the use of generative AI like ChatGPT to provide tailored insightful and relevant information about retirement planning that meets everyone´s unique needs. Let us hear your innovative ideas!
#AIforPension #PensionManagement #PensionCommunication #PersonalizedFinance
Congratulations to Jaden Data & 26 Stats!

EUR 5,000 prize pool + potential license agreement after the challenge

Open to students, researchers, industry experts as well as startups & companies
Here is a brief overview on the content and what to expect when joining the challenge. Further, more detailed information can be found in the following tabs.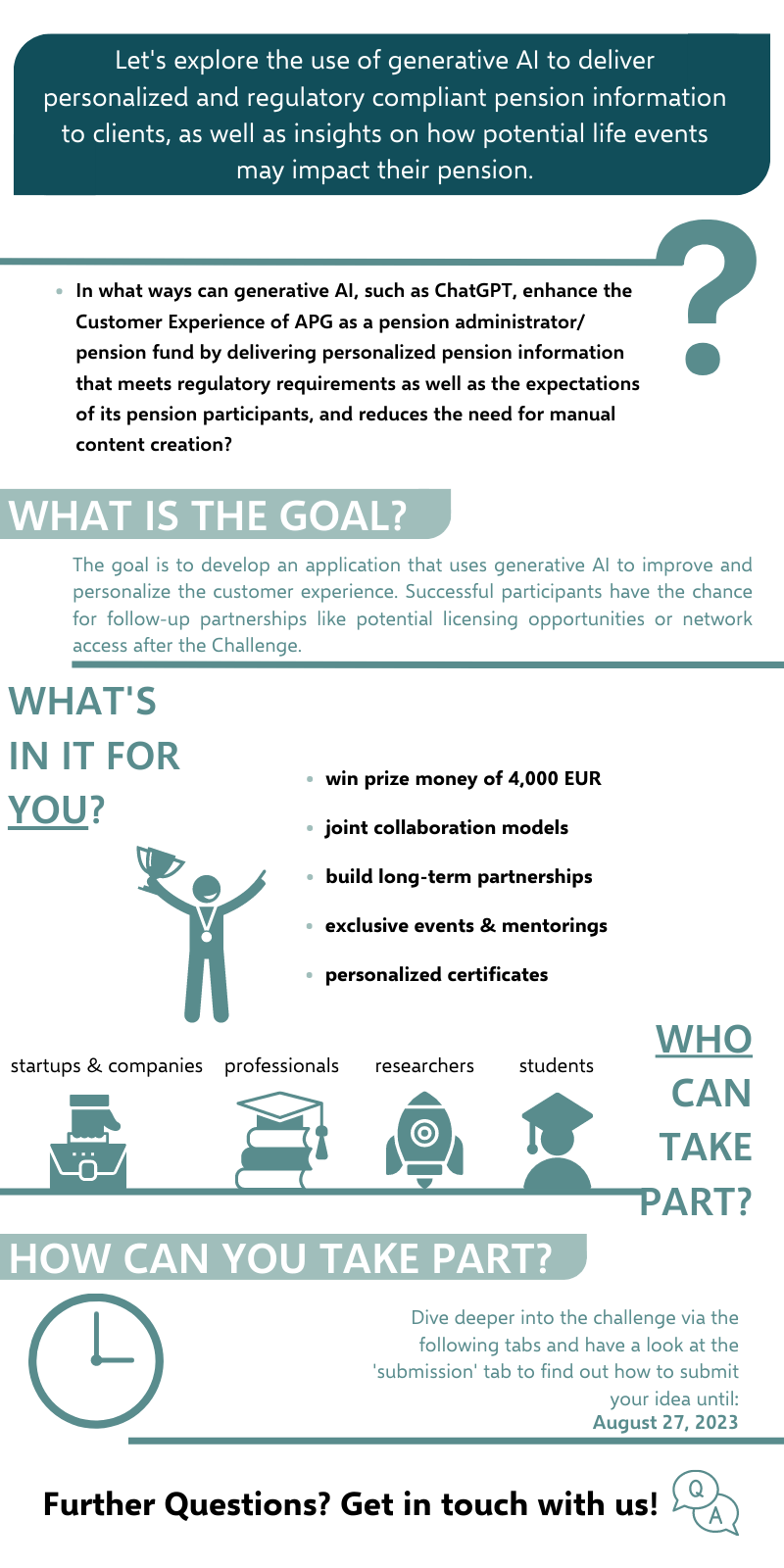 Join one of our weekly Q&A calls (Tuesdays: 11:00AM CEST and Thursdays: 05:00PM CEST)
Send us an e-mail with your questions to: projects @ekipa.de
Subject: AI Innovation Program
Want to share the challenge?
Download our pdf version of the OnePager here: AI Innovation Program One Pager - APG Challenge
© 2018-2023 ekipa GmbH. All rights reserved.