Co-Create the Future of Packaging
Ended Tuesday, July 19, 2022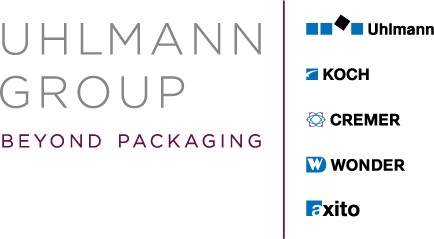 Co-Create the Future of Packaging
The immense carbon footprint of the global pharmaceutical and MedTech industry begs for rethinking practices along the entire value chain. Whether it is manufacturing processes, distribution and transport, or the usage and disposal of products - packaging is always the central issue. Innovate and rethink the current processes and practices along the global pharma and MedTech value chain with Uhlmann and "sustainabilize" the future of packaging.
#responsiblepharma #sustainablevaluechains #sustainablepackaging
Congratulations to "Clean Filter Packaging" for winning this challenge!

EUR 3,000 per Challenge + funding and collaboration programs + joint publication

International - open to participants from all over the world
Sustainable Pharma & MedTech
Innovations in pharma and MedTech have improved the quality of life for ages and will continue to do so with even greater speed and impact. Though: does that justify reckless operations with regard to our planet and environment? NO - just like any other industry, the pharma & MedTech industry has a significant impact on the environment and companies take on their responsibility to shape novel ways to alleviate its harm on the environment. The carbon footprint of the global pharmaceutical industry is still immense, which becomes clear when considering that the industry emits more greenhouse gas emissions than the automotive industry.
Various industries across the globe have already committed to eco-friendly business practices and to transforming their sectors to become more sustainable. While the automotive industry has committed to electric vehicles and the fashion industry to increase recycling and upcycling, the pharmaceutical & MedTech industry lacks behind.
Players within the pharma sector need to start wielding united efforts aimed at reducing the carbon footprint along the entire pharma and MedTech value chain.
Considering the global pharma value chain fragmentation, these efforts are challenging to accomplish. Each stage or process, while inevitably linked, has its own carbon footprint – from the sourcing of raw materials of active pharmaceutical ingredients (APIs), over the manufacturing of medicines to their global distribution.
However, one crucial factor can be noted: Packaging. And that's why we want to start right there in order to green the pharmaceutical & medtech sector.
Material innovations, novel processes, bioengineering, Big Data, AI, and other technological advances and standards offer great opportunities to do so. From the greening of manufacturing processes over the sustainabilization of packaging processes to the development of novel standards and bringing together the various stakeholders – pharma value chains bear lots of potential along a continuum from actionable measures to a "green revolution".
Challenge
Having recognized this, the Uhlmann group wants to use its prime position in the industry to innovate the current processes and practices along the global pharma & MedTech value chain and its packaging with you.
Therefore, the two key questions for this use case are:
How can the sustainability transformation of pharma & MedTech value chains and their packaging processes be accomplished?
What technologies and (digital) solutions can help drive pharma & MedTech value chains and their packaging processes towards circularity?
To answer these key questions, you can either deliver concrete solutions and prototypes or build disruptive concepts, strategies, and/or research proposals.
To help you navigate the broad and vast playing field Uhlmann has identified three sub-areas that will help you drive your innovation efforts beyond the quick win's.
Let's green the pharma & medtech sector together!
Who can participate?
The Challenge is calling students, researchers, professionals, startups and KMUs to find innovative solutions and research proposals along a continuum from actionable measures to a "green revolution" in the pharma & MedTech sector.
Innovate2030 – SDG9
This Challenge is part of the Innovate2030-SDG9 Innovation Program. The program is jointly initialized by ekipa and its partners from business, politics and society.
Questions or looking for support?
If you want to talk to someone from our team about your approaches, you need more information or questions arise, you are welcome to attend the weekly Q&A call with one of our project managers or write to us anytime via the chat on this platform to your right.
Time of the Q&A Call: Every Thursday from 04:00pm - 04:30pm (CET)
© 2018-2022 ekipa GmbH. All rights reserved.