Enabling green transition
Ended Tuesday, February 21, 2023
Enabling green transition
Climate protection and thus the issue of sustainability have become increasingly prevalent in recent years and play an ever-greater role in business and society. Credit institutions have been assigned a central role in the green transformation, as financing decisions have a direct influence on investment decisions and money flows. Banks can thus be seen as catalysts in the transformation of an economy. Accordingly, Haspa's wants you to help them deal more actively with the topic of sustainability as well as climate protection.
#greentransitionenabler #sustainabilityfinance #sustainabilityenhancingoffers
EUR 3,000 per Challenge + funding and collaboration programs + joint publication | For more see Tab "Rewards"

Feb 20, 2023, 10:59:59 PM
Here is a brief overview on the content and what to expect when joining the challenge. Further, more detailed information can be found in the following tabs.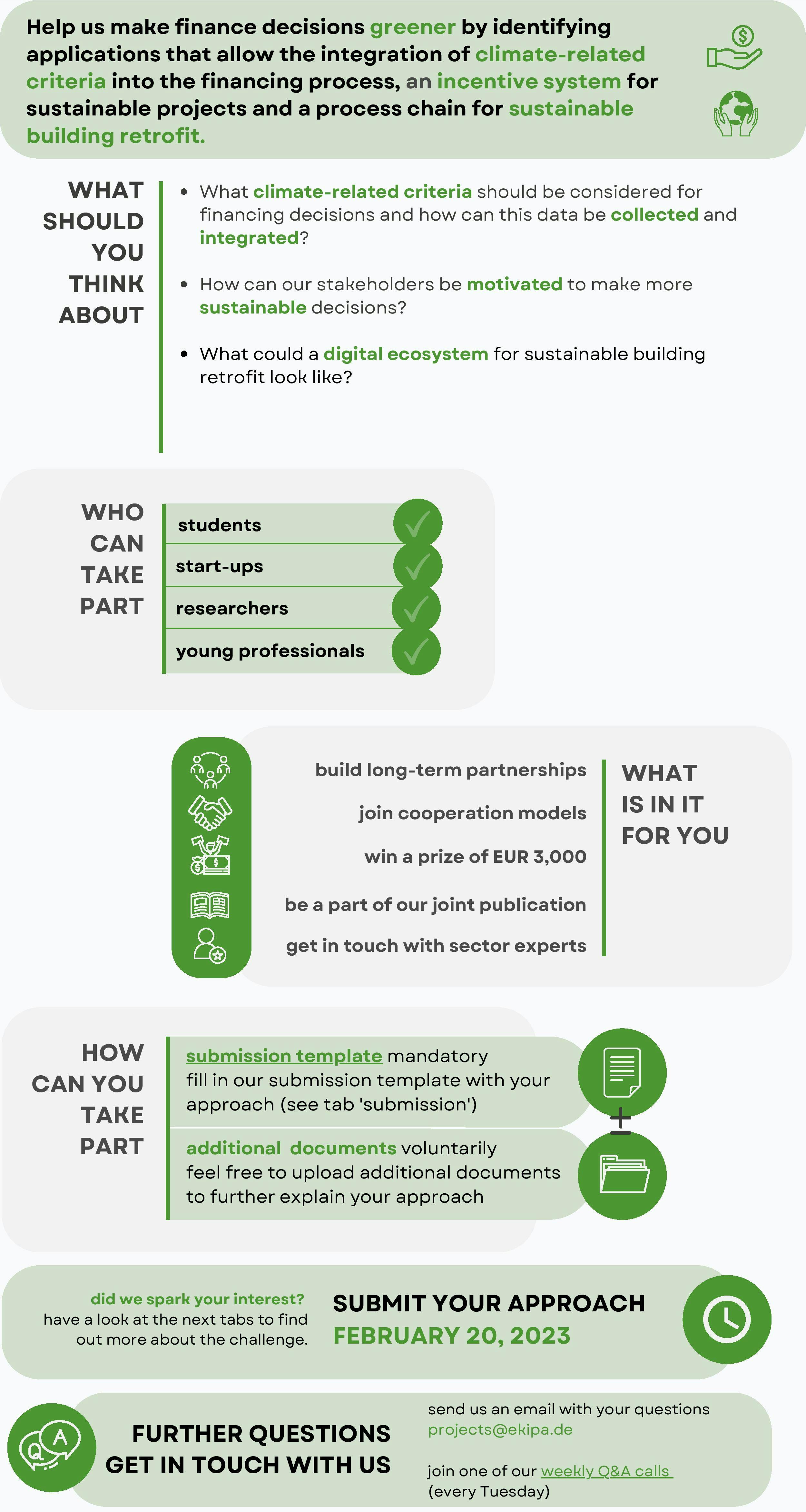 Want to share the challenge?
Download our pdf version of the OnePager here: Innovate2030 SDG 13 One Pager - Haspa Challenge
Do you have any questions about the challenge or your participation?
Join our weekly Q&A Calls in which our project team will answer all your questions, every Tuesday from 4:00-4:30 pm. Click here to register.
© 2018-2022 ekipa GmbH. All rights reserved.