Future of smart inventory for turbine components
Ended Tuesday, February 21, 2023

Future of smart inventory for turbine components
Manufacturers of wind turbines are operating worldwide offering their services far beyond sales - such as maintenance or repair services. However, the turbines are distributed worldwide and are therefore maintained by different providers. Thus, General Electric is looking for digital solutions to provide a digital-mappable inventory of the manufacturer's wind turbine fleet components that have been installed and modified in recent years, as well as a long-term system to have real-time and up-to-date turbine component information.
#smartwindturbineinventory #realtimedataboom #agiledataservices
EUR 3,000 per Challenge + funding and collaboration programs + joint publication | For more see Tab "Rewards"

Feb 20, 2023, 10:59:59 PM
Here is a brief overview on the content and what to expect when joining the challenge. Further, more detailed information can be found in the following tabs.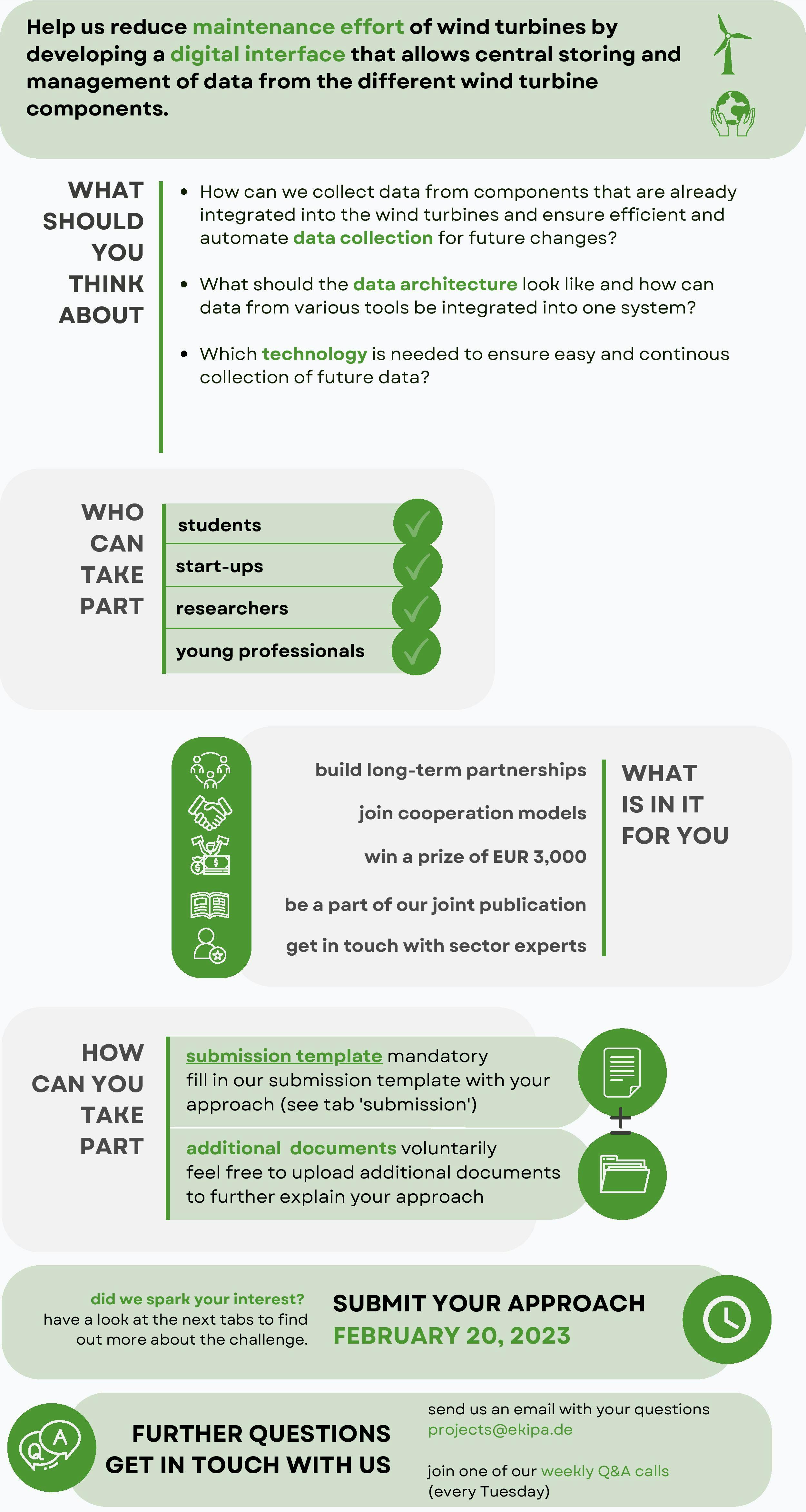 Want to share the challenge?
Download our pdf version of the OnePager here: Innovate2030 SDG 13 One Pager - General Electric Challenge
Do you have any question about the challenge or your participation?
Join our weekly Q&A Calls in which our project team will answer all your questions, every Tuesday from 4:00-4:30 pm. Click here to register.
© 2018-2022 ekipa GmbH. All rights reserved.