Future Materials
Are you ready to research novel approaches, dive into alternative materials and create more sustainable concepts that replace currently used ones?By delivering prize money, exclusive events, collaboration programs or even funding opportunities our program will enable you to give your career, your solution or your start-up the boost it deserves.
So check out our challenges and Discover Future Materials with us!

Discover new Systems for the preservation of certified natural and organic cosmetics
With increasing safety concerns regarding the use of preservatives in personal care products, the demand for preservative-free, natural alternatives is growing. As a renowned natural & organic cosmetics manufacturer, Weleda is looking for novel and safe preservation-systems.

#naturalcosmetics #multifunctionalingredients #alternativepreservation

Future of efficient Bio-PE
Currently, Essity's packaging is made from post-consumer recycled material (PCR) and partly from bio-polyethylene. However, bio-PE is currently still very cost-intensive and scarce in procurement. Therefore, this challenge is looking for alternative feedstock or materials for the bio-PE share, which are sustainable, recyclable and industrially feasible.
#flexiblePEsolutions #BiofeedstockforPE
Deutschland 4.0
Bist du mutig genug, das digitale Deutschland zu gestalten? Mit Deutschland 4.0 wollen wir "mehr Digitalisierung wagen". Gemeinsam mit wagemutigen Innovator:innen gestalten wir die digitale Zukunft Deutschlands!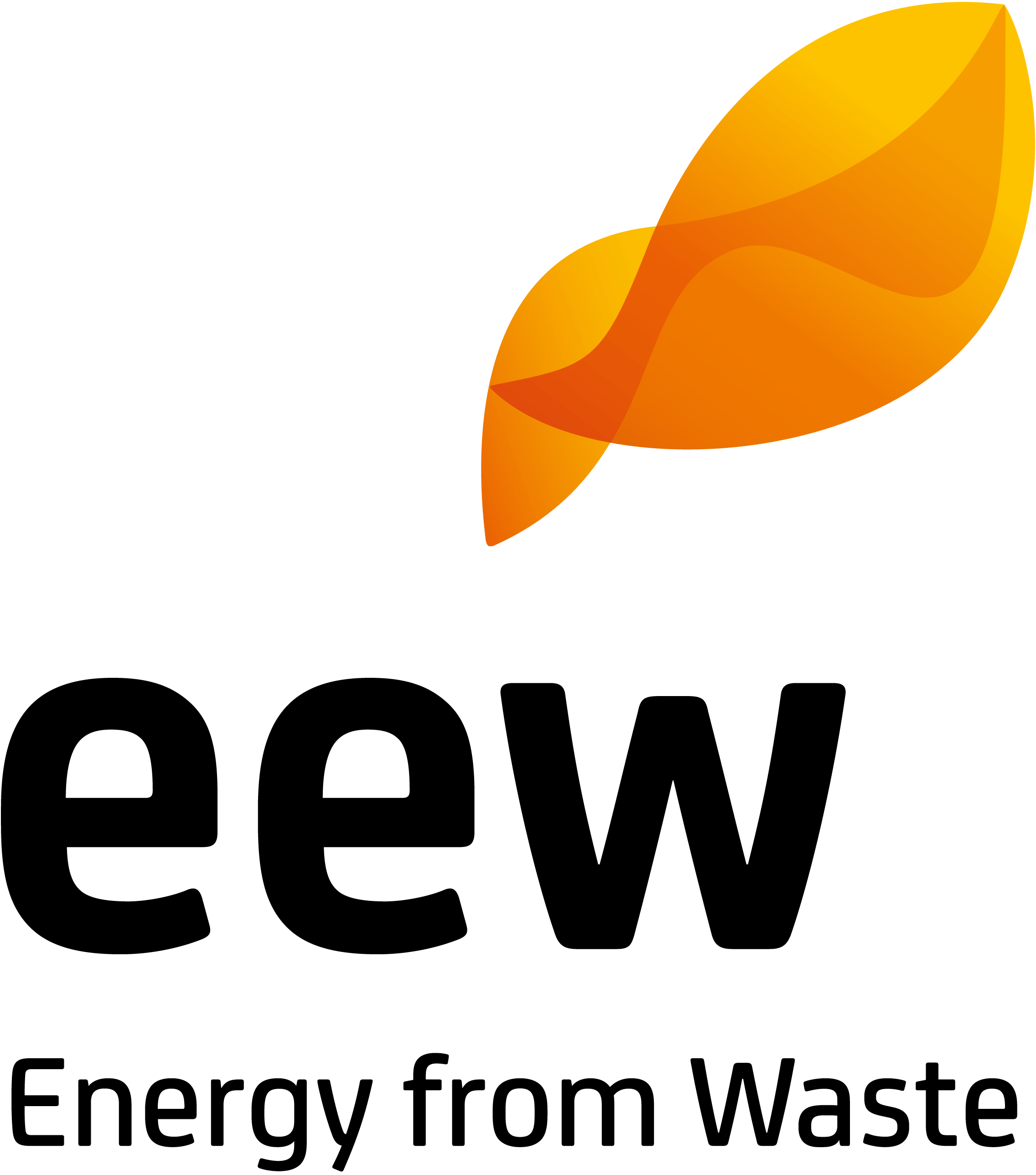 Mystery Waste Box – Wie die Digitalisierung das Rätsel der Abfallzusammensetzung lösen kann
In der Abfallindustrie bedarf es effizienterer technologisch führender Systeme, um eine verbesserte Müllerkennung, folglich auch Sortierung und Abfalltrennung zu gewährleisten und somit Müll ressourcenschonend und -gewinnend zu grüner Energie zu verarbeiten.
#futurewastedisposal #digitalwastedetectionassistant #digitalwasterecognitionassistant
Start

Qualifikationsphase




Jan 23, 2023

Vorauswahl




Digitale Lagerbestandstransparenz – Inventory Finance Innovation
Durch globale Herausforderungen, braucht es eine stabile und zukunftsfähige Grundlage für neue Lieferketten, Multi-Stakeholder und Verwaltung von digitalen Assets. Die LBBW sucht nach zielsicheren, innovativen Lösungen, die die Komplexität unserer heutigen Welt in ihrer Gesamtheit berücksichtigen und ihre Kund:innen unterstützen, physische Sicherheiten transparent und digital zu verwalten sowie sie für neue Finanzierungslösungen nutzbar und handelbar zu machen.
#InventoryFinance #DigitalAssets #EmbeddedFinance
Start

Qualifikationsphase




Jan 23, 2023

Vorauswahl




Local Family – Eine Plattform für Familien in der Region
Wöchentlich erreicht Nussbaum Medien eine aktive Community von über 1,1 Millionen Haushalten. Insbesondere junge Familien können davon profitieren und ihren Alltag erleichtern sowie ihr Leben aktiver und nachhaltiger gestalten.
Ziel ist es, die Übermittlung wichtiger Nachrichten, Informationen und kommunaler Angebote an die Familien in der Region zu verbessern und das Potential von lokalen & regionalen Inhalten zu erschließen und für Familien voll ausschöpfen.
#LocalFamilyNews #Hyperlokalität #ZukunftderRegionalenKommunikation
Start

Qualifikationsphase




Jan 23, 2023

Vorauswahl




Öffentlich-rechtliche Plattform der Zukunft
Die Welt funktioniert in Plattformen: Meta, Google oder Amazon verstehen es, die Nutzer:innen in ihren eigenen Welten zu halten. Wie könnte ein solches Plattform-Ökosystem aussehen, wenn es vom öffentlich-rechtlichen Rundfunk gestellt wird? Wie kann ein Anbieter wie der WDR es schaffen, ein am Gemeinwohl orientiertes Gesamterlebnis zu gestalten?
#publicserviceplatform #futureconsumer #platformecosystem
Start

Qualifikationsphase




Jan 23, 2023

Vorauswahl




Versicherung meets personalisiertes Erlebnis
Nutzer sind es heutzutage gewohnt, personalisierte und digitale Angebote für ihre individuellen Anliegen online zu finden. Das erwarten sie zunehmend auch von Versicherungen. Die Herausforderung hierbei besteht darin, digitale Services zu entwickeln, die zielgerichtet den Zugang zu passenden Versicherungsprodukten für individuelle Bedürfnisse ermöglichen und eine optimale Betreuung bieten.
#CustomerJourney #Empowerment #Customercentricity
Start

Qualifikationsphase




Jan 23, 2023

Vorauswahl



Digital Future Challenge 2022
Die DFC 2022 fokussiert sich auf die Schwerpunkte "Digitalisierung der Arbeit" und "Einführung neuer Technologien & Innovationen" aus dem breiten Aufgabenspektrum von unternehmerischer Verantwortung. Auch das Thema Nachhaltigkeit soll dieses Jahr wieder mitgedacht werden.

Digital Future Challenge
Werde aktiv für eine der kommenden Herausforderungen unserer Zeit: Entwickle innovative Ideen und Ansätze zu den Themen New Work & Einführung neuer Technologien & Innovationen wie z.B. Roboter, künstliche Intelligenz (KI) und Quantencomputing und gestalte unsere digitale Zukunft wegweisend mit!
Start

Deadline Qualifikations-Phase




Nov 28, 2022

Bootcamp @ Deloitte Greenhouse in Berlin



AI & Data Science Innovation Program
-Registration phase over- Are you ready to analize data, create algorithms and artificial intelligence to simplify data-driven decisions? Then check out the four challenges and join our AI & Data Science Innovation program!

Joyful Diversity with AI
Support the BMW Group and its employees to shape a joyful working environment & an inclusive communication. Together with passion we can make a difference for a better future.
#AIforDiversity #InclusiveCommunication #ModernWorkEnvironment
Start

Deadline Qualification Phase




Oct 4, 2022

Digital Innovation Bootcamp




Accelerating ESG-related legal research technology
Partner with Dentons, the world's largest law firm, to build an AI-based application to automate the monitoring of enacted and planned ESG regulations in the area of real estate development!
#AIforESG #SustainableLegal #RealEstateRegTech #LegalTech
Start

Deadline Qualification Phase




Oct 4, 2022

Digital Innovation Bootcamp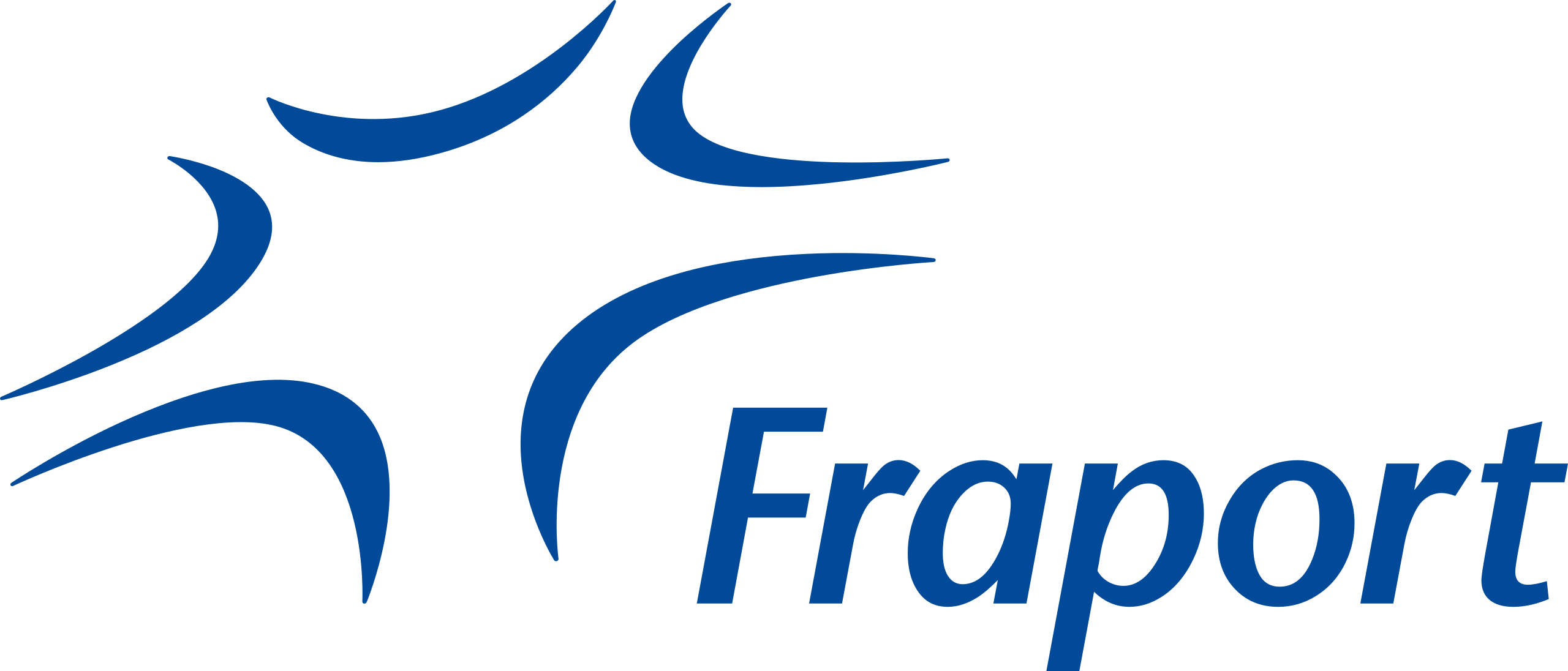 Accelerating Cyber Intelligence
Work with the Fraport AG, one of the leading players in the global airport business, to find a solution against cyberattacks resulting from security breaches, which are an extremely serious problem for safety-relevant sectors like airport operators.
#CyberVulnerabilityManagement #AIforCyberSecurity #CyberIntelligence
Start

Deadline Qualification Phase




Oct 4, 2022

Digital Innovation Bootcamp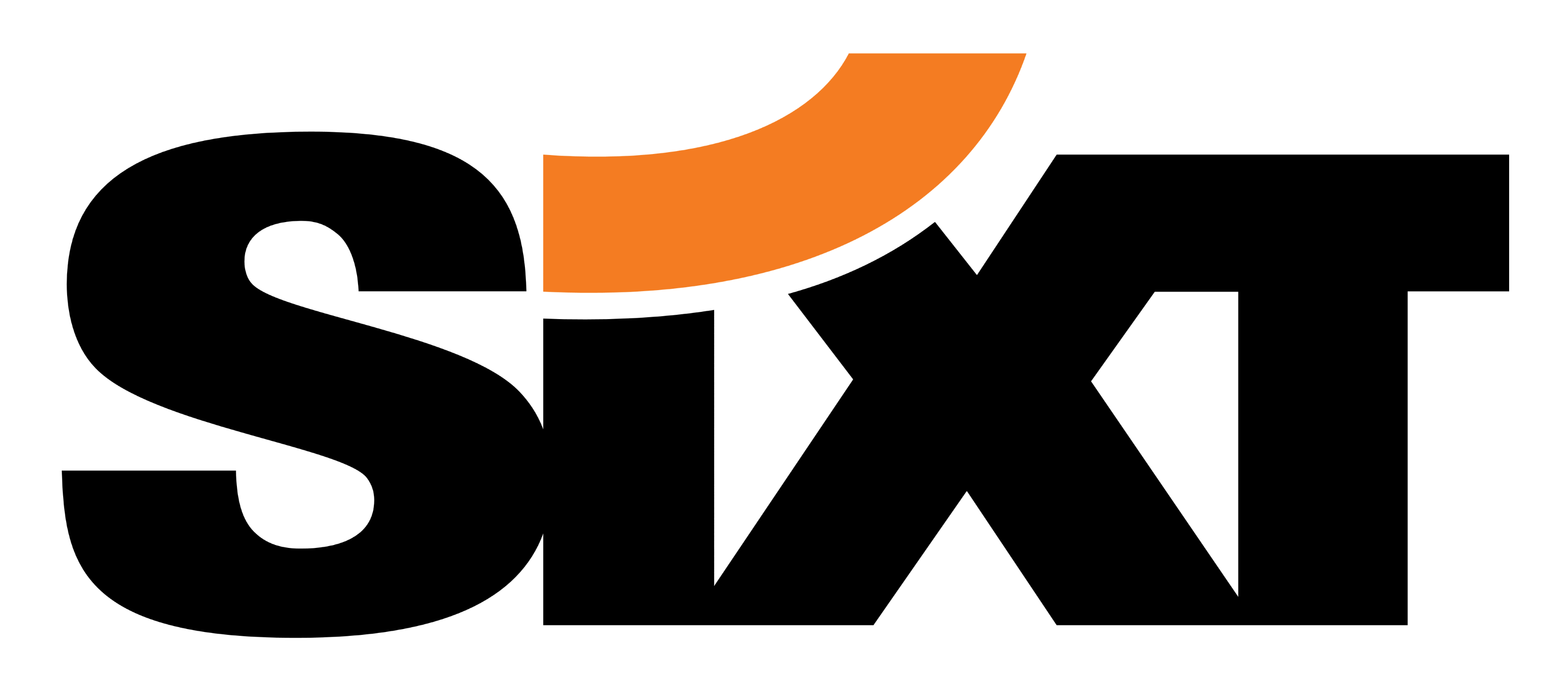 The Future of Smart Fleet Planning
Come together with SIXT, the global premium service provider and innovation leader in the mobility sector, to find new data-driven approaches and data science-based solutions including the use of AI that offer enormous potential for the comprehensive optimization of fleet planning process.
#SustainableFleetPlanning #FleetOptimization #DataDrivenFleet
Start

Deadline Qualification Phase




Oct 4, 2022

Digital Innovation Bootcamp



HealthTech Innovation Program
-Registration phase over- The HealthTech challenges are in the elaboration phase. From all the ideas submitted, the finalists have been selected. To demonstrate new approaches to solutions for innovative & intelligent healthcare systems & services, the finalists are now working together with the challenge providers to build long-lasting innovation. Participation for this porgram will be open again next year.

Scale up the Fight against Chronic Diseases
Chronic diseases are a serious problem on a global scale. They severely limit patient's well-being and enjoyment of life. They put an increasing stress to economies and health care systems. This is avoidable and can be changed. A health-promoting lifestyle can prevent, halt, or even reverse a chronic disease to significantly improve both mental and physical health of a person, while also have positive effects on the economy and healthcare system.
As we want to tackle this together, we are looking for innovative approaches to improve the life of millions of people.
#ehealth #makebehaviorchangestick #changelifeforbetter
Start

Deadline Qualification Phase




Aug 17, 2022

Digital Innovation Bootcamp




Digital Healthcare Concierge as a Service
The healthcare system is very complex with numerous different actors, needs and interests. On one side there is a lack of holistic approaches to bundle everything. One the other side there is a lack of individual solutions for special needs of patients a/o stakeholders. Insurance companies have the most demanding task here: coordinate, connect, and deliver everything. Digital technologies offer great opportunities to meet all these Challenges. IKK Classic is looking for all-embracing, holistic, OR special individual solutions.
Let's improve the quality of health care together! "The greater the obstacle, the more glory in overcoming it". Welcome to the glory!
#futureofhealthcare #digitalhealthconcierge #connectedhealth
Start

Deadline Qualification Phase




Aug 17, 2022

Digital Innovation Bootcamp




Drive Transformation towards a Patient-Centric Approach
Regulations, decentralization, and false prioritization interfere efficient innovation processes and useful healthcare. Complex regulations all over the world move the focus away from the patient. Quality and compliance will always be top priority of Getinge, however, our mindset need to be shifted to keeping the patient in the center of everything we do.
Be part of a change management challenge and support Getinge, a leading medical technology company, to develop future-proof management solutions for a more patient-centric innovation approach.
#changemanagement #regulationmanagement #patient-centricity
Start

Deadline Qualification Phase




Aug 17, 2022

Digital Innovation Bootcamp



Solve for Tomorrow: Urban Environmental Protection
-Registration phase over- From all ideas submitted the challenge providers have chosen the finalists. With the Solve for Tomorrow programme, Samsung strengthens digital skills and the start-up mentality of young people while promoting collaboration in diverse teams. The program headed to the elaboration phase where the finalist work together with Samsung to build long-lasting innovation. Participation will be open again next year.

Solve for Tomorrow: Urban Environmental Protection
How do you envision your future? What role will technology play to build a better and more sustainable future? Collaborate with Samsung to make your ideas about the future society real! We support you in bringing your idea that benefits our society and our environment to life.

WE INNOVATE TOGETHER! Sign up for our free Design Thinking Workshops (Monday, June 20th & 27th) via the tab submission now.
Start

Deadline Qualification-phase




Jun 29, 2022

(Digital) Bootcamp



© 2018-2022 ekipa GmbH. All rights reserved.